May 28, 2021
NAFCU, trades call on OCC to reconsider recent charters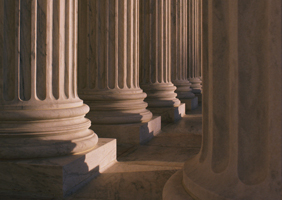 NAFCU joined with several other financial services industry trades Thursday to reiterate concerns to the Office of the Comptroller of the Currency (OCC) about its novel bank licensing approach and urged the agency to withdraw a recent interpretive letter and reconsider three conditionally-approved trust charters.
NAFCU has been leading efforts to ensure fintech banks operate on a level playing field with credit unions and urging policymakers to make necessary changes to combat the risks posed to the financial system by fintech banks. Carlos Pacheco, CEO of Premier Members Credit Union (Boulder, Colo.), last month testified on behalf of NAFCU before a House Financial Services subcommittee on chartering issues.
In addition to Pacheco's testimony, NAFCU has released a video, op-ed from President and CEO Dan Berger, and issue brief outlining potential chartering schemes, to inform consumers and lawmakers about the risks posed to the financial system by fintech banks. Berger also joined Fox Business Reporter Charlie Gasparino to discuss fintech concerns on The Claman Countdown.
NAFCU and the trades have consistently called on the OCC to provide a transparent charter process, including longer public comment periods on the applications to ensure proper oversight.
In the letter sent Thursday, the groups detailed the Biden administration's desire for agencies to freeze recent regulations and review them – the OCC made significant policy changes to the eligibility requirements of a trust charter through Interpretive Letter 1176 in the final days of the Trump administration.
"That change has already, and will continue to facilitate, charter approvals that we believe are ill considered," the groups wrote, referencing the OCC's interpretive letter. "Our organizations oppose the circumstances under which these applications are being submitted, evaluated, and even conditionally approved. Further, we believe these legal interpretations, which were undertaken without notice and comment, are covered by the spirit of the [Biden administration's] Memo and therefore the policies and these charter applications should be held for additional scrutiny consistent with the Biden administration's policy.
"Significant policy changes such as those contained in Interpretive Letter 1176 should be enacted only after a transparent public notice process has been completed," they argued.
The trades also noted the Federal Reserve is currently seeking feedback on fintech banks' access to the central bank's accounts and services because of the risks posed to the financial system. They reiterated that the OCC should reconsider the policy changes made by the interpretive letter in a "thorough and transparent analysis by all interested stakeholders."
NAFCU will continue to advocate for a fair and level playing field between credit unions and fintech banks and work to ensure new chartering options do not undermine the safety of the financial system.
Get daily updates.
Subscribe to NAFCU today.