January 22, 2020
NAFCU, trades call for revisions as CFPB plans to extend GSE patch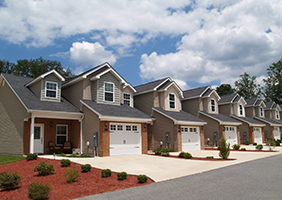 CFPB Director Kathy Kraninger indicated in a letter to lawmakers last week that the bureau plans to extend the Ability to Repay/Qualified Mortgage rule's exemption for loans eligible for purchase by the government sponsored enterprises (GSE) from its 43 debt-to-income (DTI) cap, an exemption commonly referred to as the GSE Patch. NAFCU joined with eight other trade groups Tuesday to urge the bureau to continue using a modified DTI ratio and suggest changes to Appendix Q.
Based on Kraninger's letter, the GSE patch – currently scheduled to expire on Jan. 10, 2021 – would be extended until the effective date of the new proposed rule or when either of the GSEs is removed from conservatorship (whichever occurs first). NAFCU sought an extension until the effective date of any newly proposed rule in its response to the CFPB's advance notice of proposed rulemaking.
As reported by Politico, the bureau is also considering adding a "seasoning" approach to the alternative QM rule to give safe harbor to certain loans when a borrower had made payments on time for a certain period.
In Tuesday's letter, the coalition asked the bureau to "implement a QM definition that relies on measurable underwriting thresholds and the use of compensating factors for higher risk mortgages rather than either a pricing-based QM definition that uses the spread between the annual percentage rate (APR) and the Average Prime Offer Rate (APOR) as a proxy for underwriting requirements (the "APOR approach") or a hard cut-off at either 43% or 45% DTI."
Additionally, the coalition shared its support of:
continued use of a modified DTI ratio paired with certain compensating factors, which could be used in the underwriting process and would provide guidance to creditors on their use; and

changes to Appendix Q to rely on more flexible and dynamic standards for calculating income and debt.
"The expiration of the GSE Patch and what is developed to replace it will have significant implications for consumers' access to affordable and sustainable mortgage finance credit," warned the coalition.
Last year, NAFCU met with representatives at the CFPB to discuss the QM patch and engaged with the bureau on the issue throughout the year.
NAFCU has previously encouraged the CFPB to adopt viable alternatives to the QM patch and also highlighted the benefits of the GSE patch in providing credit unions with the ability to sell their loans into the secondary market – generating "vital" liquidity enabling credit unions to make more loans to their members, especially those of low- or moderate-income.
Related Resources
---
Get daily updates.
Subscribe to NAFCU today.