August 04, 2020
NAFCU, trades flag underwriting concerns related to student loan debt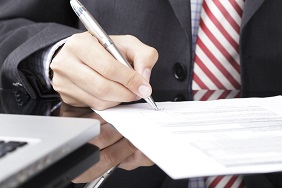 NAFCU Monday joined with more than a dozen other trade groups representing various housing market stakeholders to voice concerns about the Federal Housing Administration's (FHA) current calculation of student loan debt "disqualifying otherwise creditworthy borrowers by using a formulaic calculation in lieu of the actual monthly obligation that appears on the credit report."
"The use of this calculation often results in an artificially inflated debt-to-income (DTI) ratio that could cause many borrowers to become ineligible for FHA financing," the trades wrote.
The covered plans include income-based, graduated, deferred, adjustable, and forbearance repayment plans. Borrowers enrolled in covered plans are only permitted to qualify using the contractually-obligated payment amount if the payment fully amortizes the student loan debt.
"Covered plans are attractive to borrowers who have taken out student loans to advance their earning potential but are unable to immediately afford a fully amortized monthly payment," the groups said. "While in some instances borrowers with significant student loan debt immediately earn incomes that can support a fully amortized payment, others utilize covered repayment plan options in order to gradually pay more over time as their income increases."
Unlike the FHA's calculation, which continues to presume a monthly payment of 1 percent of the outstanding student loan balance, other government-backed mortgages qualify borrowers using the actual monthly obligation or an alternative that is more closely aligned with a fully amortized payment calculation.
The trades urged the Department of Housing and Urban Development to revise FHA guidelines to align with other government-backed policies, recommending that the presumed 1 percent be reduced to 0.5 percent of the outstanding student loan balance.
"[We] believe that FHA's acceptance of a more reasonable student loan debt calculation policy will remove unnecessary roadblocks that prevent FHA from fully carrying out this critical mission."
NAFCU is a leader in housing finance reform efforts to ensure credit union priorities, such as maintaining unfettered access to the secondary mortgage market, are addressed in any final housing finance reform.
Related Resources
---
Get daily updates.
Subscribe to NAFCU today.