November 07, 2018
NAFCU's Morris attends fintech event; Treasury's Phillips talks payments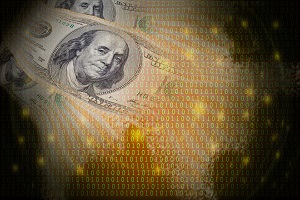 During DC Fintech Week – attended by NAFCU's Andrew Morris – Treasury Department Counselor Craig Phillips indicated that the department is coordinating with other regulators to develop cryptocurrency policy and reiterated the importance of the U.S. modernizing its payment systems.
While cryptocurrencies, such as bitcoin, can have positive implications, Phillips said there are issues that need to be addressed, specifically related to criminal activities, and that Treasury is working to coordinate with other agencies and international bodies on a regulatory approach to digital assets.
NAFCU acknowledges that fintech can produce real benefits to consumers, including increased speed, convenience and new product offerings that make it easier for them to manage their financial lives. However, the association has urged lawmakers and regulators to ensure a level playing field between fintech companies and financial institutions, from data security to consumer protection.
Phillips also acknowledged the need for improved payment systems in the U.S. and referenced the Federal Reserve's proposal to develop a 24/7/365 RTGS (real-time gross settlement) service to facilitate interbank settlement of faster payments (read more about the proposal and submit comments to NAFCU here).
NAFCU is in close communication with the Federal Reserve as it works to make the payments system faster and more secure; it has served on both the Fed's Faster Payments and Secure Payments Task Forces, which were formed as a part of the Fed's "Strategies for Improving the U.S. Payment System," since their inception in 2015. The conclusion of those task forces led to the development of the FedPayments Improvement Community, of which NAFCU is a member.
Morris, NAFCU's senior counsel for research and policy, will attend more sessions today, focused on understanding and financing innovation. Topics include using data to improve financial inclusion and the role of fintech in small businesses.
Related Resources
---
Get daily updates.
Subscribe to NAFCU today.