December 27, 2018
OCC's Otting to serve as acting head of FHFA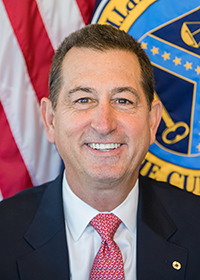 President Donald Trump named Comptroller of the Currency Joseph Otting as acting director of the Federal Housing Finance Agency (FHFA) ahead of current Director Mel Watt's departure on Jan. 6.
Otting, who will continue leading the Office of the Comptroller of the Currency (OCC), will serve as acting director until a permanent director is confirmed.
Trump nominated Mark Calabria, chief economist for Vice President Mike Pence, to the post earlier this month. However, because Congress begins a new session Jan. 3, Calabria would need to be renominated in order to begin the confirmation process.
As talks of housing finance reform are sure to carry into the new Congress, NAFCU continues to educate the administration and lawmakers on the importance of credit unions maintaining unfettered access to the secondary mortgage market and fair pricing based on loan quality – not quantity – in any reform efforts.
The association has urged the administration and Congress to work together on a comprehensive solution to housing finance reform, and has argued that the continued conservatorship of the government-sponsored enterprises (GSEs) is unsustainable. Recently, NAFCU offered its support to the FHFA on two proposals to establish capital requirements for GSEs Fannie Mae and Freddie Mac, and to create and use a uniform mortgage-backed security (UMBS).
NAFCU has previously shared its core principles for housing financial reform that should be included in any final reform measures with lawmakers and numerous officials in the Trump administration.
Related Resources
---
Get daily updates.
Subscribe to NAFCU today.