October 16, 2018
Treasury counselor: Administration working on housing finance reform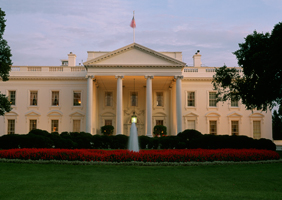 Treasury Department Counselor Craig Phillips indicated Monday that the Trump administration is working on housing finance reform and plans to build on recommendations released in June. NAFCU has called on the administration to work with Congress to develop a comprehensive solution to reforming the housing finance system.
Phillips, who advises Treasury Secretary Steven Mnuchin, made the comments at the Mortgage Bankers Association's annual conference in Washington. "We look forward to working with the next Congress and other stakeholders," Phillips said, referring to the administration's housing finance reform plans.
In response, NAFCU Senior Regulatory Affairs Counsel Ann Kossachev said NAFCU "supports the administration's continued role in reforming our nation's housing finance system."
"Conservatorship was never meant to be a permanent solution after the crisis and it is now time to think seriously about the future of housing finance in America," she added.
NAFCU met with Phillips in January to discuss housing finance reform and has shared with the Treasury Department – and in a meeting with Mnuchin – the association's core principles for housing financial reform that should be included in any final reform measures.
NAFCU President and CEO Dan Berger sent a letter to Mnuchin in June responding to President Donald Trump's proposal, "Reform the Federal Role in Mortgage Financing." He reiterated credit unions' reliance on access to the secondary mortgage market through government-sponsored enterprises (GSEs) Fannie Mae and Freddie Mac, or other private guarantors, in order to obtain necessary liquidity.
NAFCU has long engaged with the Treasury Department, administration officials, lawmakers and regulators on the need for housing finance reform.
Last month, NAFCU met with Mark Calabria, chief economist for Vice President Mike Pence, and attended a sit-down event with Mnuchin to learn more about the administration's approach to housing finance reform.
Phillips on Monday also discussed the FHFA's uniform mortgage-backed security (UMBS) plan and said systems are ready for a June launch. NAFCU supports standardization and uniformity in the MBS market, and is currently seeking feedback from member credit unions on the proposal.
Related Resources
---
Get daily updates.
Subscribe to NAFCU today.