March 18, 2020
As Senate works on emergency funding, NAFCU, trades share how FIs are helping consumers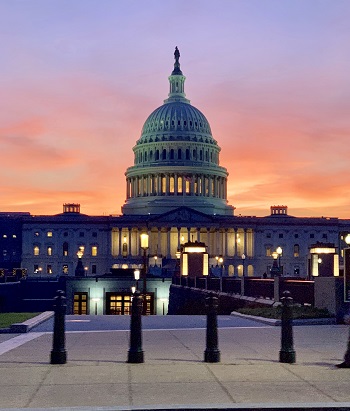 As the Senate works on coronavirus emergency funding packages, NAFCU joined with other financial trade groups Tuesday to keep lawmakers informed of how credit unions and other financial institutions are stepping up to support consumers during the coronavirus pandemic.
"As this virus spreads, banks and credit unions will continue to get a better sense of the needs of their customers, members and communities," the trades wrote. "While some states thus far have been more impacted than others by the virus, this is a situation that is changing quickly. It is important that regulatory agencies continue to work closely with banks and credit unions to assist borrowers.
"We are pleased that agencies have been proactive and responsive to bank and credit union efforts to work with customers and members, and it is reassuring that the regulators will support the good judgment of lenders as they prudently work with borrowers."
NAFCU has asked President Donald Trump, National Economic Council Director Larry Kudlow and Congress to consider additional ways to provide credit unions with more relief to better serve members. The association has also spoken with the CFPB and NCUA, and NCUA Chairman Rodney Hood called NAFCU President and CEO Dan Berger to discuss NAFCU's coronavirus efforts.
In Congress, the House Monday passed a technical corrections bill on a package to provide funding for coronavirus relief measures, such as paid sick leave, free testing, food assistance, unemployment insurance, and more. 
While the Senate is expected to consider the House-passed package this week, it has also begun working on another emergency funding bill – currently estimated at $850 billion but could exceed $1 trillion once finalized – that would provide support for small businesses, various industries hit hardest by the virus, and individuals and families, and a payroll tax holiday.  It is expected that this third package will be considered by the Senate this week as well.  NAFCU lobbyists have been busy engaging the Hill sharing the credit union perspective as these measures are considered.
Sen. Marco Rubio, R-Fla., has also introduced legislation to further help small businesses impacted by the virus through the Small Business Administration's 7(a) loan program that could be rolled into one of the emergency packages.
The Senate will likely stay in session until these bills are passed; the House would likely have to return to session to finalize them.
Here are some recent updates on how regulators are working to address coronavirus concerns; NAFCU is offering a free webinar today for member credit unions to provide additional insights (learn more and register here):
Stay tuned to NAFCU Today for updates and access NAFCU's coronavirus resource page for more information.
Related Resources
---
Get daily updates.
Subscribe to NAFCU today.