November 17, 2022
Treasury: Fintech oversight needed to protect consumers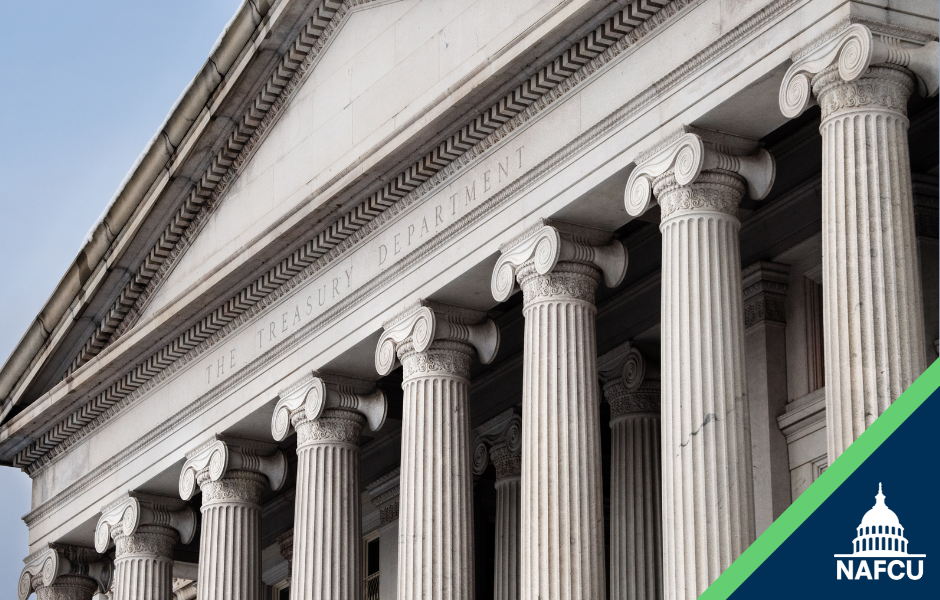 The Treasury Department released a report Wednesday assessing the impact of fintechs in the financial services space. NAFCU met with the department earlier this year to share concerns about the lack of accountability and supervision of fintechs.
The Treasury's report found that nonbank firms are adding complexity and competition in core consumer finance markets, such as mortgage lending and managing finances. While their participation may improve the delivery of some financial services, they also pose new risks to consumers and the financial system, specifically risks related to reliability and fraud.
To address concerns, Treasury recommends federal banking regulators and the CFPB use their authorities to maintain a level playing field, promote competition and responsible innovation, and protect consumers and market integrity. Some of the report's specific recommendations include:
ensuring that credit underwriting practices of all lenders are designed to increase credit visibility, reduce bias, and prudently expand credit to consumers;
implementing a clear and consistently applied supervisory framework for an insured depository institution's role in bank-fintech relationships to address competition, consumer protection, and safety and soundness concerns;
increasing consistency in supervisory practices related to small-dollar lending programs; and
taking steps to help promote a more unified approach to oversight of consumer-authorized data sharing.
As the CFPB looks to exercise its authority to supervise fintechs and other nonbank companies, NAFCU has offered support in a meeting with CFPB Director Rohit Chopra and letters related to fintech, big tech payment platforms, and buy now, pay later programs. The association has also urged the bureau to include data aggregators and data users – that are larger participants in the aggregation services market – in section 1033 compliance efforts.
NAFCU will continue to engage the Treasury Department and CFPB on these issues and support efforts to bring proper oversight to fintechs.
Get daily updates.
Subscribe to NAFCU today.