November 20, 2020
This week on the Compliance Blog: Supervisory guidance, BSA/AML initiatives, CCPA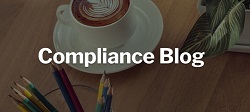 As credit unions work to meet the needs of more than 122 million Americans during the coronavirus pandemic, NAFCU's award-winning Regulatory Compliance Team continues to keep credit unions informed with new posts on the Compliance Blog every Monday, Wednesday, and Friday.
Here's a roundup of what's new on the Compliance Blog:
Interagency Proposed Rule Regarding Supervisory Guidance: In Monday's blog post, NAFCU Senior Regulatory Compliance Counsel David Park highlights a proposed interagency statement from September 2018 regarding the role of supervisory guidance. Most recently, the NCUA Board approved a proposal to codify a modified statement. The modified statement still notes that "supervisory guidance does not have the force and effect of law."
Will FinCEN's Initiatives Really Make BSA/AML More Effective?: NAFCU Senior Regulatory Affairs Counsel Kaley Schafer details the Financial Crimes Enforcement Network's (FinCEN) recently proposed changes that could have widespread impact on how credit unions deal with everyday Bank Secrecy Act/anti-money laundering (BSA/AML) compliance. Schafer also encourages credit unions to share their feedback on BSA/AML compliance and the recent proposals with NAFCU as the association continues to advocate for relief measures.
CCPA 2.0: The California Privacy Rights Act: Earlier this month, the state of California passed Proposition 24, amending the California Consumer Privacy Act (CCPA) to create the California Privacy Rights Act and more closely aligning it with the rights and obligations of the European Union's General Data Protection Regulation. In today's post, NAFCU Senior Regulatory Counsel Elizabeth LaBerge details the changes to the rule, including new requirements and definitions.
NAFCU's compliance team works to deliver federal compliance assistance and resources credit unions need daily. This year, the team answered more than 9,000 member questions via NAFCU's direct compliance assistance program and also published more than 160 blog posts, articles, charts, guides and tools. See more of NAFCU's 2020 accomplishments.
Sign up to receive the latest Compliance Blog post in your inbox. Access additional compliance resources, including a compliance calendar, numerous final regulation summaries and more here.
Related Resources
Add to Calendar 2020-12-01 09:00:00 2020-12-01 09:00:00 Beyond the Pandemic Risk Series [Part 1]: Pandemic-Related Lending Portfolio Risks Listen On: Key Takeaways: [08:05] The most critical data that you can get your hands on would be any data that would provide you early indicators that there is going to be a delinquency issue. [10:35] One non-negotiable is that credit unions have a monitoring program that allows them to understand your risk exposure at any point in time.   [13:57] Right now we can't under-score social media; because we all interact virtually, there is a lot of good analytic and trending data that can be provided via social media. As long as you are doing that in a compliant and appropriate manner.   Web NAFCU digital@nafcu.org America/New_York public
Growth & Retention, Risk Management, Consumer Lending, Data and Analytics
preferred partner
Allied Solutions
Podcast
---
Get daily updates.
Subscribe to NAFCU today.