September 19, 2022
White House releases comprehensive framework for responsible digital asset development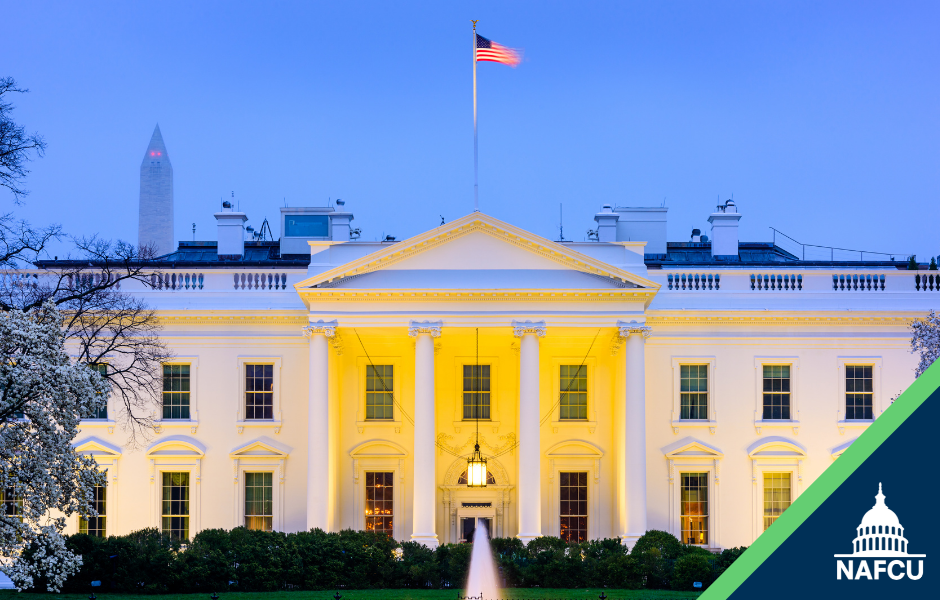 On Friday, the White House released a comprehensive framework detailing responsible development of digital assets. The framework follows President Biden's Digital Asset Executive Order and is the first government-wide approach to managing the risks and harnessing the benefits of digital assets.
While the NCUA was not directly tasked with any reports for the Executive Order, the agency is part of multiple interagency groups that are working on reports and making recommendations on digital asset development and regulation. Reports made by other agencies, and future actions taken by the Securities and Exchange Commission (SEC) and Commodity Futures Trading Commission (CFTC), will have an impact on the digital asset products and services offered to credit unions and their members. FinCEN and other enforcement agencies will better define the digital asset related BSA/AML responsibilities of credit unions.
The reports that make up the framework push regulators, such as the SEC and CFTC, to follow their mandates and "aggressively pursue investigations and enforcement actions against unlawful practices in the digital asset space." The reports also encourage agencies to collaborate when addressing digital asset risks facing consumers, investors, and businesses.
As a result of these reports, President Biden will work on recommendations to agencies that "create a federal framework to regulate nonbank payment providers." The reports also note that the President may call on Congress to revise laws to create harsher punishments for digital asset crimes.
"It is a known fact that innovation plays an integral role in the health and competitiveness of the financial services market. All financial institutions, especially credit unions, must have a clear regulatory framework to take advantage of such innovations, including digital assets," said NAFCU President and CEO Dan Berger. "NAFCU understands that the development and use of digital assets has seen unprecedented growth in recent years. While we welcome clarity and guidance from the Biden Administration on how credit unions can integrate the use of digital assets into their services, we urge continued engagement with smaller financial institutions and ask that the NCUA remain a focal point when addressing feedback and concerns over the use of certain digital assets."
NAFCU wrote to the NCUA in response to the agency's request for information (RFI) in September 2021 to explain how credit unions use digital assets and the risks they pose to credit unions. Three months later, the NCUA sent a Letter to Credit Unions to clarify the existing authority credit unions have "to establish relationships with third-party providers that offer digital asset services." The agency penned another Letter to Credit Unions in May 2022 regarding credit union use of distributed ledger technologies (DLT).
For more information on digital assets, read NAFCU's Digital Assets Issue Brief. The association has consistently advocated for actions that ensure credit unions can fairly engage with digital assets while protecting consumers. Additionally, Rep. Tom Emmer, R-Minn., and NCUA Vice Chairman Kyle Hauptman spoke about proper regulation of digital assets at NAFCU's 2022 Congressional Caucus.  Vice Chairman Hauptman also discussed digital assets in the third episode of NAFCU's Credit Union Policy Podcast (CUPP).
There are more reports due under President Biden's Digital Asset Executive Order, and NAFCU will continue to advocate for a level playing field in the digital asset space. 
Related Resources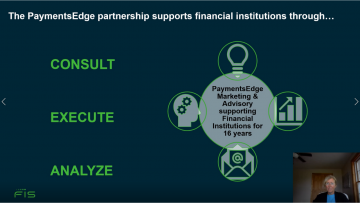 preferred partner
FIS
Video
Fraud, Credit Cards
preferred partner
Allied Solutions
Blog Post
Consumer Lending
Blog Post
---
Get daily updates.
Subscribe to NAFCU today.