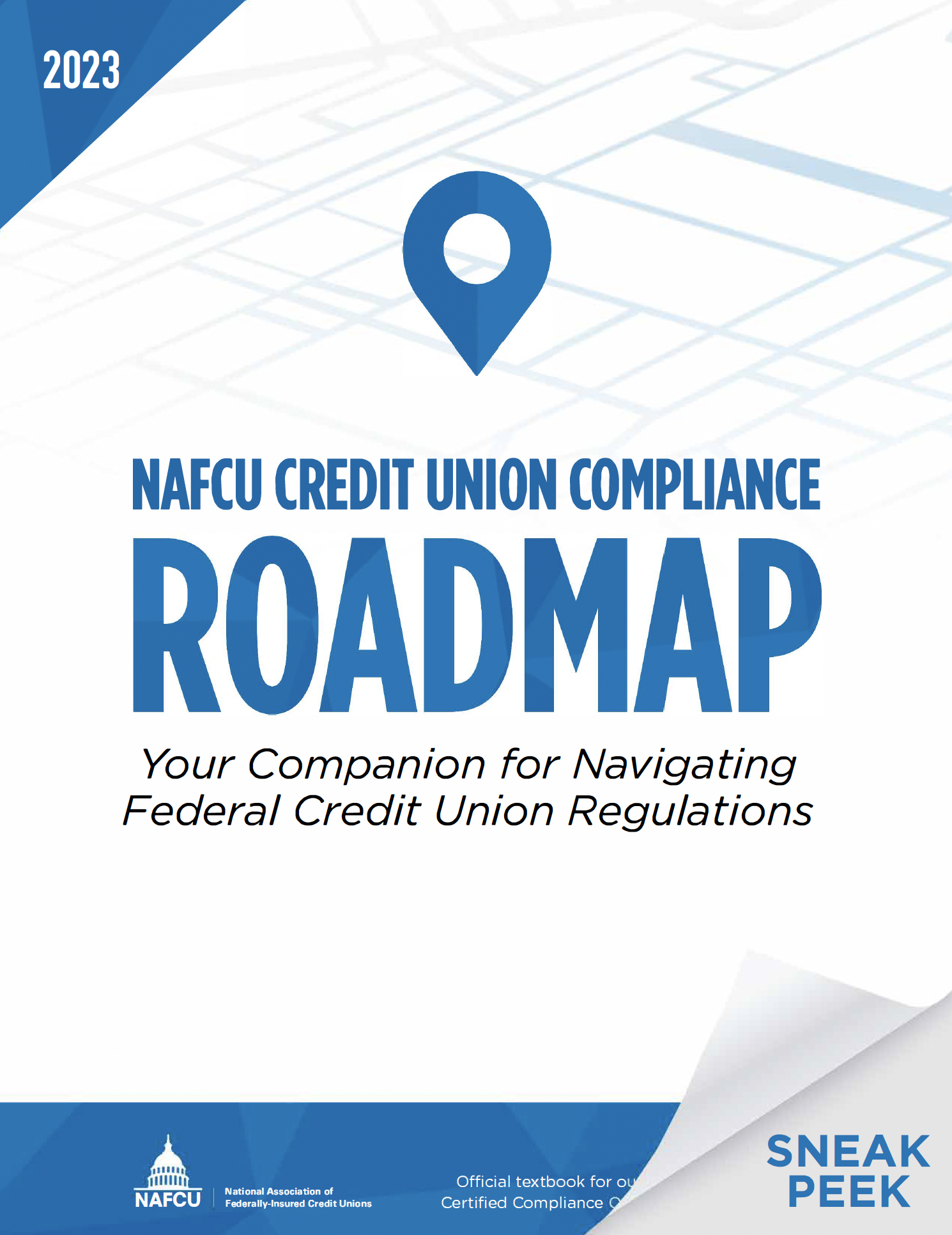 Thank you for your interest in the 2023 Credit Union Compliance Roadmap!
Here's a sneak peek that includes the Table of Contents and portions of Chapter 2's discussion on Regulation CC. Enjoy!
Written by NAFCU's highly-regarded compliance team, the 2023 Credit Union Compliance Roadmap is a must-have, electronic resource for all credit union compliance professionals. The Roadmap is designed to assist you as you navigate through a complex regulatory environment. The Roadmap provides an overview of federal credit union regulations and includes callouts that link to additional information to help supplement your reading. Learn more about the Roadmap, including the latest additions and updates.
Download