June 24, 2020
CFPB: COVID-19 loss mitigation options don't violate Reg X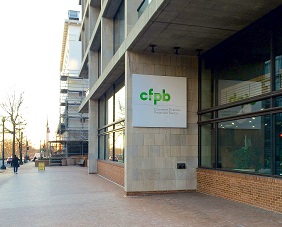 The CFPB Tuesday issued an interim final rule (IFR) amending Regulation X to clarify that mortgage servicers do not violate the regulation's provisions by offering certain coronavirus-related loss mitigation options based on an evaluation of limited application information collected from the borrower. The interim final rule is effective July 1.
The issue arose following the Federal Housing Finance Agency's announcement that the government-sponsored enterprises (GSEs) would begin offering a new payment deferral option for loans in forbearance. The payment deferral option allows borrowers, who are able to return to making their normal monthly mortgage payment, the ability to repay their missed payments at the time the home is sold, refinanced, or at maturity.
The bureau flags that Regulation X would normally require servicers to collect a complete loss mitigation application before making an offer, with some exceptions. Servicers must still comply with the regulation's other requirements after a borrower accepts a loss mitigation offer, including those related to early intervention and loss mitigation procedures if the borrower submits a new loss mitigation application.
The IFR details certain criteria loss mitigation options must meet to qualify for the coronavirus-related exception, including:
allowing the borrower to delay paying all principal and interest payments that were forborne or became delinquent as a result of a financial hardship, due directly or indirectly to the COVID-19 emergency;
not charging any fees to borrowers in connection with the option; and
ending any preexisting delinquency upon the borrower's acceptance.
The exception is not limited to payments forborne under the CARES Act.
For servicers, the IFR provides some relief as it does not require servicers to exercise reasonable diligence to obtain a complete application nor provide the acknowledgement notice once the borrower accepts an offer for an eligible program.
NAFCU has continued to share concerns about the impacts of sections of the CARES Act that provide borrowers with forbearance options for single-family and multifamily loans sold to the GSEs. Since the CARES Act was enacted at the end of March, NAFCU has worked with Congress, the FHFA, NCUA, and Treasury Department to address concerns about the health of mortgage markets and provide credit unions with additional relief.
Related Resources
Home-Secured Lending
Blog Post
Consumer Lending Home-Secured Lending
Blog Post
Home-Secured Lending Examination & Enforcement Operations
Blog Post
Home-Secured Lending
Blog Post
---
Get daily updates.
Subscribe to NAFCU today.