March 27, 2020
CFPB grants reporting relief for HMDA, certain accounts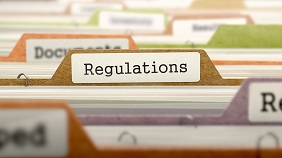 The CFPB yesterday announced it "will not expect quarterly information reporting by certain mortgage lenders as required under the Home Mortgage Disclosure Act (HMDA) and Regulation C" as well as "reporting of certain information related to credit card and prepaid accounts under the Truth in Lending Act, Regulation Z, and Regulation E."
In addition, the bureau released a statement on its supervisory and enforcement efforts in the wake of the coronavirus, noting that it will work with affected institutions to minimize the burden of these activities. However, it "encourages prudent efforts undertaken in good faith that are designed to meet the exigent needs of financial institutions' borrowers and other customers."
"To that end, when conducting examinations and other supervisory activities and in determining whether to take enforcement action, the Bureau will consider the circumstances that entities may face as a result of the COVID-19 pandemic and will be sensitive to good-faith efforts demonstrably designed to assist consumers," the statement said.
For HMDA reporting, the bureau said "entities should continue collecting and recording HMDA data in anticipation of making annual submissions. The Bureau will provide information on when and how institutions will be expected to commence what would have been new quarterly HMDA data submissions."
Read the full statement on HMDA reporting here.
For credit card and prepaid accounts, the bureau explained that suspension of reporting includes:
annual submissions concerning agreements between credit card issuers and institutions of higher education;

quarterly submission of consumer credit card agreements;

collection of certain credit card price and availability information; and

submission of prepaid account agreements and related information.
Read the full statement on credit card and prepaid accounts data collection here.
The bureau also suspended data collection for two surveys of financial institutions currently underway related to small business lending data collection and property assessed clean energy financing. NAFCU had previously advised the bureau that the small business lending compliance cost survey, related to implementation of section 1071 of the Dodd-Frank Wall Street Reform and Consumer Protection Act, should be delayed.
At the start of the coronavirus outbreak in the U.S., NAFCU President and CEO Dan Berger called for the CFPB to provide credit unions with broad compliance flexibility. Berger insisted that the bureau should consider both immediate and longer-term actions to support business continuity, such as assuring credit unions and other financial institutions that they will not be penalized for the steps they take to assist consumers on an expedited basis or through social distancing procedures.
Stay tuned to NAFCU Today for the latest developments and access the association's coronavirus resource page for a roundup of resources, advocacy efforts, and information.
Related Resources
---
Get daily updates.
Subscribe to NAFCU today.