August 28, 2020
FHFA follows suit, extends GSEs' foreclosure moratorium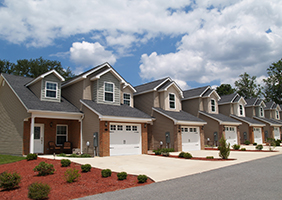 The Federal Housing Finance Agency (FHFA) has joined the Department of Housing and Urban Development (HUD) in extending its moratorium on foreclosures and evictions through the end of the year. The policy for government-sponsored enterprise (GSE)-backed single-family mortgages and GSE-owned properties was set to expire Monday.
In a release, FHFA Director Dr. Mark Calabria said the move is "to help keep borrowers in their homes during the pandemic." The agency also indicated it expects up to an additional $1.7 billion in expenses to be borne by the GSEs as a result of the moratorium and its extension.
The extensions from the FHFA and HUD follow President Donald Trump's recently signed executive order stating that federal agencies will work to minimize evictions and foreclosures amid the pandemic.
As federal housing agencies have worked to support borrowers amid the coronavirus pandemic, NAFCU has urged relief be provided to mortgage servicers as well. The FHFA heeded NAFCU's call to provide mortgage servicers with some relief and provided a four-month limit on advances of principal and interest payments for loans in forbearance sold to the GSEs. It has also allowed the GSEs to purchase certain-single family mortgage loans in forbearance and earlier this week extended that policy for loans originated through Sept. 30.
NAFCU also has cautioned the FHFA against pursuing a 0.5 percent adverse market refinance fee, which the agency said is intended to mitigate risks brought on by the pandemic. As a result of NAFCU's advocacy, the FHFA delayed the implementation of the fee to Dec. 1.
Housing issues will be featured at NAFCU's upcoming Virtual Congressional Caucus, at which Calabria is slated to speak. Learn more about Caucus and register now.
Related Resources
CFPB , Advertising Home-Secured Lending
Blog Post
---
Get daily updates.
Subscribe to NAFCU today.