December 17, 2019
GAO report outlines BSA/AML recommendations for regulators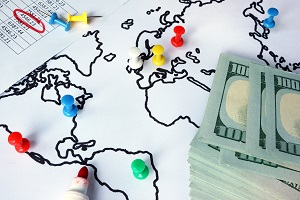 The U.S. Government Accountability Office (GAO), in response to money transmitters reporting losing access to banking services, recently published a report on the causes and effects of de-risking by financial institutions. The report highlights a number of terminations and limitations related to managing the Bank Secrecy Act (BSA)/anti-money laundering (AML) regime, including suspicious activity report (SAR) filings.
NAFCU has actively sought BSA/AML improvements and relief for credit unions and has shared its support for the House-passed COUNTER Act, H.R 2514, a standalone bill aimed at reducing the burden of certain SAR filings on financial institutions and indexing the  threshold for currency transaction reports. Lawmakers in the Senate have also introduced measures for BSA/AML relief. 
A NAFCU witness has previously testified on the need for BSA/AML reforms and shared the need for further guidance on risk management and de-risking. 
The report, titled Examiners Need More Information on How to Assess Banks' Compliance Controls for Money Transmitter Accounts, is comprised of findings from the agency's review of bank examination reports and documents, discussion groups, interviews, and surveys, examines three main issues:
the extent to which banks are terminating or limiting services for money transmitters;

challenges in assessing banks' BSA/AML compliance related to money transmitters; and

regulators' actions to address de-risking concerns.
The agency also shares four recommendations for the Financial Crimes Enforcement Network (FinCEN) and banking regulators to take into consideration, including:
taking steps to improve examiners' ability to evaluate the effectiveness of banks' BSA/AML compliance controls with respect to money transmitter accounts; and

the Chairman of the NCUA should, in coordination with the other federal banking regulators, and with input from BSA/AML examiners and other relevant stakeholders, take steps to improve examiners ability to evaluate the effectiveness of banks BSA/AML compliance controls with respect to money transmitter accounts.
Additionally, the report reiterates GAO's previous recommendation that FinCEN and the banking regulators conduct a retrospective review of BSA regulations and implementation.
Related Resources
---
Get daily updates.
Subscribe to NAFCU today.