November 17, 2021
HSBC questions SBA Administrator Guzman on SBA direct lending program, COVID EIDL, more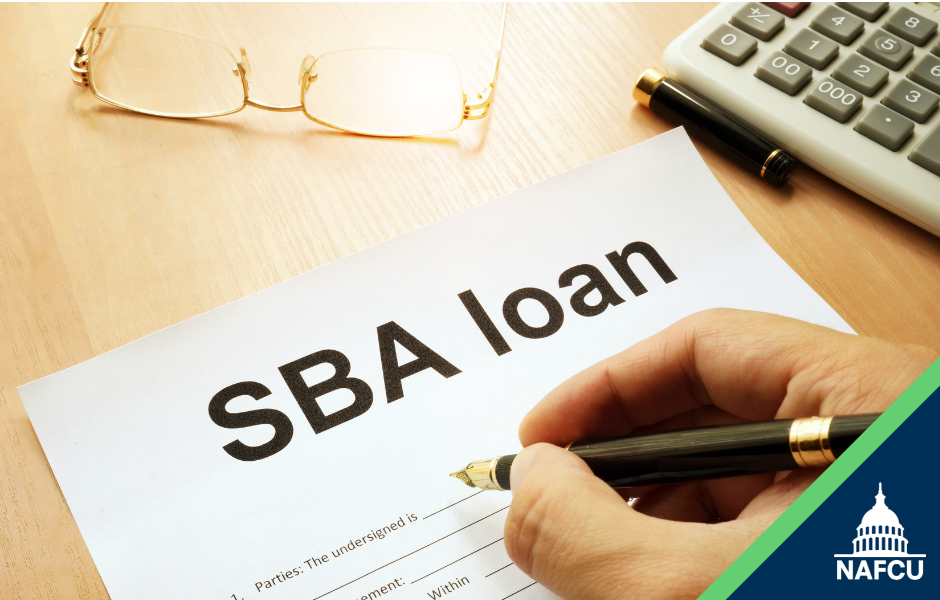 The House Small Business Committee yesterday held a hearing with Small Business Administrator (SBA) Isabella Casillas Guzman to conduct an overview of the SBA. Several topics were discussed during the hearing including the proposal to grant the SBA direct lending authority. 
Several Republican leaders questioned Guzman on fraud related to the COVID economic injury disaster loan (EIDL) program, pointing out the fact that the SBA has not addressed all of the SBA's Inspector General's recommendations to combat this issue. This topic sparked a conversation on SBA's experiences with direct lending programs like EIDL and why a new SBA direct lending program would likely result in negative outcomes, particularly for small businesses and the lenders, like credit unions, they've come to trust and rely on. 
Of note, Representative Dan Meuser, R-Pa., also pointed out that joint ventures and public-private partnerships with lenders have been much more successful than direct programs. Representative Young Kim, R-Calif., also noted that this program could lead to unfair competition for small lenders trying to enter that space. 
Representative Scott Fitzgerald, R-Wis., also noted that credit unions and community banks are better equipped to serve small businesses through smaller-sized loans. Guzman defended the direct lending proposal saying this program would be aimed at filling in gaps in lending and that SBA would still work with its existing partners on current programs. Guzman also expressed her belief that the SBA would be able to stand up a new direct program in a timely manner in response to a question by House Small Business Committee Chairwoman Nydia Velasquez, D-N.Y.
Ahead of the hearing, NAFCU worked to educate committee members on the issues associated with the proposal. NAFCU has expressed major concerns over an SBA direct lending program since its introduction, engaging with Congress on multiple occasions explaining why it should be excluded from BBBA. In an op-ed for American Banker, NAFCU President and CEO Dan Berger called the proposal a "flawed solution that puts taxpayers at risk and could lead to a decrease in lending to small businesses by the private sector." 
NAFCU remains engaged with the SBA and Congressional leaders to voice credit union concerns around the proposal. 
Related Resources
Add to Calendar 2022-05-23 09:00:00 2022-05-23 09:00:00 Reassigning Plan Administrator Risk Listen On: Key Takeaways: [02:24] If we look at the typical qualified plan it is the client who is the plan sponsor or is assuming the role of the fiduciary for the client.  [14:32] Taking on a 3(16) role is not only understanding the law, rules, and requirements but knowing what is in that specific plan document and then applying that to that client's specific circumstance.  [21:13] Determine if you want to retain all those functions, roles, and legal and financial responsibilities. Organizations big and small may be capable but it isn't their day-to-day business so they don't really want to focus on it and they want to outsource it.  [22:56] So many times the new hires are not offered the opportunity timely. At the end of the day, if that error isn't caught, that participant loses out on the ability to save money long-term for retirement.  Web NAFCU digital@nafcu.org America/New_York public
preferred partner
Pentegra Retirement Services
Podcast
Add to Calendar 2022-05-20 14:00:00 2022-05-20 14:00:00 BSA Training for Your Board The Bank Secrecy Act (BSA) remains an area of heightened concern and examiners continue to elevate compliance expectations for your credit union. During this BSA Training for Your Board webinar, we will address the key components of BSA, Anti-Money Laundering (AML) and the Office of Foreign Asset Control (OFAC) compliance. You will leave with a basic understanding of the BSA, the current examiner focus for compliance and your role as a board member.  Covered Topics Program requirements Risk assessment Regulator focus Regulator updates and guidance Key Takeaways Understand the basic requirements of the BSA. Develop an understanding of BSA risks to apply to your credit union. Anticipate examiner expectations and how to satisfy them. Purchase Now$295 Members | $395 Nonmembers(Additional $50 for USB)One registration gives your entire team access to the live webinar and on-demand recording until May 23, 2023.Go to the Online Training Center to access the webinar after purchase » Who Should Attend Board members Board chairs and vice chairs Supervisory committee members Presidents/CEOs Executive assistants Education Credits NCCOs will receive 1.0 CEUs for participating in this webinar NCRMs will recieve 1.0 CEUs for participating in this webinar NCVEs will receive 1.0 CEUs for participating in the webinar NCBSOs will receive 1.0 CEUs for participating in the webinar CPA credit information is below; recommended 1.0 CPE credits. CPA Certification Credit Information Reviewer: Josie Collins, Associate Director of Education, NAFCU Learning Objectives:  See key takeaways Program Level: Basic Prerequisites Needed: None Advance Preparation Needed: None Delivery Method: Group Internet-Based Recommended CPE Credits: 1.0 credits Recommended Field of Study: Regulatory Ethics – Technical About Our Webinars Our webinars are streamed live from NAFCU headquarters near Washington, DC. Your audio/video feed of the presenters includes presentation slides and downloadable handouts. You can easily submit your questions to the presenters at any time during the live broadcast, with no dialing over the phone! The audio and video stream directly through your computer. Web NAFCU digital@nafcu.org America/New_York public
Credits: NCCO, NCRM, NCVE, NCBSO, CPE
Webinar
---
Get daily updates.
Subscribe to NAFCU today.