July 16, 2019
Mergers, internal fraud, more in upcoming NAFCU webinars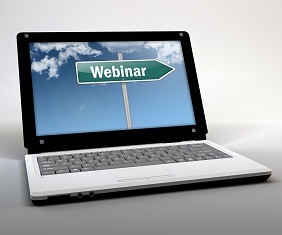 NAFCU is offering five webinars in the next two weeks on key issues to help credit unions better prepare for challenges facing the industry. Of note, the association today has a webinar on how mergers can be part of a credit union's strategic plan.
The webinar is slated to begin at 2 p.m. Eastern and will detail merger procedures under the NCUA's revised voluntary merger rule, the pros and cons of mergers, and the perspectives of both the acquiring and merger credit unions during the process. Learn more and register here.
Here are other upcoming webinars:
Thursday, NAFCU is offering a free webinar to help those interested in becoming a NAFCU Certified Bank Secrecy Officer (NCBSO) prepare for the exam. Bank Secrecy Act compliance remains a top challenge for credit unions, and the NCBSO designation demonstrates to the NCUA and FinCEN a commitment to protect credit unions against money laundering threats. Learn more and register here.
Tuesday, July 23, credit unions can learn how to attract millennials to boards of directors. Having a diverse board brings value to the credit union and millennials can help expand a credit union's membership to younger generations. Learn more and register here.
Wednesday, July 24, an on-demand webinar focused on detecting and preventing internal fraud becomes available. The webinar will feature case studies of actual fraud committed at credit unions and the value of internal controls. Learn more and access the webinar here.
Tuesday, July 30, NAFCU's award-winning advocacy team will provide credit unions with a Washington update, featuring developments on key industry issues from Congress and federal regulators. This webinar is free for member credit unions. Learn more and register here.
For more information on other available webinars, visit NAFCU's Online Training Center. Webinars are available on-demand for a year after their original air date and participants have the opportunity to earn various education credits for attending NAFCU's webinars.
Related Resources
Add to Calendar 2019-08-22 14:00:00 2019-08-22 14:00:00 Start Small, Save Up: The CFPB's New Initiative to Help Consumers Save Recent Consumer Financial Protection Bureau (CFPB) research finds that even small amounts of liquid savings can make a big difference in financial well-being. Unfortunately, 40 percent of Americans would sell something or borrow money to cover even a $400 emergency expense. It can be difficult to put money away for emergencies. However, without some savings cushion, unexpected expenses can derail people from achieving their financial goals. Through the "Start Small, Save Up" initiative recently announced by Director Kraninger, the CFPB offers tips, tools, and information to help consumers build a basic savings cushion, as a foundation for securing their financial futures. The mission of the CFPB includes educating and empowering consumers to make better informed financial decisions. By law, the Bureau is charged with developing and implementing initiatives to support savings in a variety of ways.  Key Takeaways: Learn more about the CFPB's "Start Small, Save Up" initiative Discuss strategies and ideas for educating and empowering your credit union members to start saving Register Now Registration is free, but you must register to attend. One registration gives your entire team access to the live webinar and on-demand recording until August 22, 2020Already registered? Go to the Online Training Center to view. Who Should Attend? Presidents and Chief Executive Officers Business Development staff Marketing staff Education Credits No NAFCU Credits and No CPE Credits National Association of Federally-Insured Credit Unions (NAFCU) is registered with the National Association of State Boards of Accountancy (NASBA) as a sponsor of continuing professional education on the National Registry of CPE Sponsors. Learn more. About Our Webinars Our webinars are streamed live from NAFCU headquarters near Washington, D.C. Your audio/video feed of the presenters includes presentation slides and downloadable handouts. You can easily submit your questions to the presenters at any time during the live broadcast, with no dialing over the phone! The audio and video stream directly through your computer. Web NAFCU digital@nafcu.org America/New_York public
webinar
Add to Calendar 2019-08-22 14:00:00 2019-08-22 14:00:00 2019 NAFCU–BFB Gallagher Executive Compensation and Benefits Survey For more than a decade, the annual NAFCU–BFB Gallagher Executive Compensation and Benefits Survey has served as one of the leading sources of executive pay. Each year, credit unions across the country, in all asset sizes, are surveyed on compensation and benefits for the CEO and top four executive direct reports. The results help credit unions make informed decisions and document their due diligence. Join the lead researcher for a look at this year's trends and how to interpret the data. BFB's executive benefits consultant will help you put the data into action. The survey also includes covered expenses and budget data for board expenses. Learn about: How to interpret the salary data tables Nonqualified benefit plan usage Volunteer expenses Executive demographics by asset size Key takeaways from the report Web NAFCU digital@nafcu.org America/New_York public
webinar
preferred partner
BFB Gallagher
Add to Calendar 2019-08-21 14:00:00 2019-08-21 14:00:00 Small-Dollar Lending: Meeting Your Members' Needs Watch the Webinar On-Demand About the Webinar According to leading economic indicators in June 2019, the US economy is doing well. It has steady growth, low unemployment, and little inflation. Yet, nearly 4 out of every 10 Americans said they wouldn't be able to scrape together the cash to meet a $400 emergency expense. What are the economic forces at work contributing to this anomaly? And how can your credit union help? Research has demonstrated that consumers would prefer to obtain short-term credit from YOU, their local credit union, and regulatory agencies such as the CFPB and NCUA as well as numerous consumer advocacy organizations are encouraging credit unions to provide responsible small-dollar loans to their members. Historically, the two biggest impediments for credit unions to offer affordable short-term loans were complex regulatory requirements and operational obstacles: time, cost, and technology. In this webinar, Christopher Leonard, CEO of Velocity Solutions, explains that these obstacles are no longer in your way! By leveraging digital, turnkey loan platforms, credit unions can provide much-needed liquidity to their members—responsibly, affordably, and compliantly. Christopher will discuss what to look for in partnering with a FinTech provider, and what types of features your members want from a small-dollar loan product. Key Takeaways:  A startling percentage of American consumers are cash poor – why?  Regulatory agencies are looking to community financial institutions to provide responsible short-term credit to these consumers. The impediments that have prevented credit unions from providing small-dollar loans to their members in the past are no longer obstacles! How to get started in choosing a FinTech provider and loan platform. Web NAFCU digital@nafcu.org America/New_York public
webinar
preferred partner
Velocity Solutions, LLC
---
Get daily updates.
Subscribe to NAFCU today.