June 23, 2020
NAFCU continues fight for military CUs in NDAA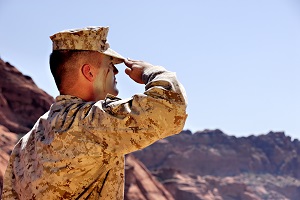 NAFCU, along with the Defense Credit Union Council (DCUC) and CUNA, again voiced opposition against the inclusion of a provision regarding bank leases in the fiscal year 2021 National Defense Authorization Act (NDAA) in a letter to Senate Majority Leader Mitch McConnell, R-Ky., and Minority Leader Chuck Schumer, D-N.Y. The provision – if included in the final version of the bill – could disadvantage credit unions as it would treat all banks, including large ones like Wells Fargo, the same as local, not-for-profit credit unions when it comes to nominal leases on military bases.
NAFCU consistently advocates against this bank-sought provision in the NDAA and successfully kept it from being included in a final version of the bill last year, despite it being included in the initial Senate-version of the measure. Earlier this month, NAFCU, DCUC and CUNA wrote to the House Armed Services Committee to speak out against the provision's inclusion.
In the letter, sent yesterday, the associations touted the value that credit unions bring to servicemembers and their families, and the efforts taken to bring affordable financial products and services to them while protecting them from predatory institutions.
"Our organizations recognize the important role both credit unions and banks can play for our men and women in the military in the provision of traditional financial services and in protecting our troops from predatory lenders," urged the organizations. "However, we remain concerned that this effort in the FY2021 NDAA to tie the fate of banks on the lease issue to credit unions could ultimately disadvantage credit unions and the men and women of our nation's armed services that they serve."
Ahead of the Senate Armed Services Committee's markup of the FY2021 NDAA, NAFCU Vice President of Legislative Affairs Brad Thaler reiterated the association's longstanding call to protect credit union nominal leases on military installations and prevent efforts to allow all banks to operate rent-free on military bases. Although the Committee's language for the Senate version has yet to be released, a summary of the package that the Committee has included language on this issue once again this year.
Thaler also provided an update on the NDAA to NAFCU's defense credit union members yesterday and encouraged them to join the association in its advocacy to push back against the provision and to voice the possible disadvantages that credit unions may face if it were to be included in the final bill.
NAFCU will remain engaged with both the Senate and House Armed Services Committees as they consider the FY2021 NDAA to ensure this provision is not included.
Related Resources
Add to Calendar 2020-12-02 09:00:00 2020-12-02 09:00:00 The Evolving Credit Crisis- How Credit Unions Can Respond Now Listen On: Key Takeaways: [03:32] Banks are reporting minimum increases in the things you would expect to see as warning signs like charge-off rates and delinquency rates.  [11:20] Sophisticated modeling techniques are models that are built from lots of historical information, can tie variables together, and anticipate credit losses.  [17:29] The credit unions that have a good understanding of their membership, markets, loan portfolios, and the ability to get some insight into those analytics may see some opportunities to expand into other product types.   Web NAFCU digital@nafcu.org America/New_York public
Risk Management, Current Affairs, Compliance, Consumer Lending, Credit Unions, Data and Analytics
preferred partner
SAS Institute
Podcast
---
Get daily updates.
Subscribe to NAFCU today.