February 10, 2021
NAFCU pushes for more CU tools to better serve members, address capital, liquidity issues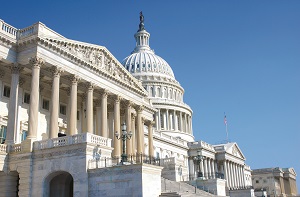 With another round of economic stimulus and relief provisions being worked on by Congress, NAFCU is continuing to monitor how these measures will impact credit unions and their members while maintaining its advocacy to equip credit unions with the tools and flexibility needed to meet members' needs and remain financially sound.
The House Ways and Means Committee Monday released its portion of the next coronavirus relief bill, which includes providing additional direct payments to consumers and families, an extension and increase to federal unemployment benefits, and adjusting some tax credits to further support families and workers.
NAFCU has been closely monitoring the impact of similar provisions throughout coronavirus relief efforts as they have impacted credit union share growth. The association has voiced its concerns to the NCUA and previously urged the agency for additional capital flexibility for credit unions to manage unexpected share growth, including more specialized and flexible parameters for meeting certain supervisory requirements and regulatory asset thresholds.
The association has also advocated for the NCUA to provide credit unions with additional investment authorities to manage share growth, rather than assess a National Credit Union Share Insurance Fund (NCUSIF) premium should the equity ratio fall below 1.3 percent.
NAFCU President and CEO Dan Berger recently flagged for the NCUA supervisory concerns as the large influx in deposits over the past year have pushed credit unions toward higher asset thresholds. A previous post on the NAFCU Compliance Blog broke down a recent interim final rule issued by banking regulators seeking to mitigate the costs to banks of crossing asset-based regulatory thresholds.
Relatedly, NAFCU Vice President of Legislative Affairs Brad Thaler sent a letter to the House Financial Services Committee ahead of its markup today on its coronavirus relief proposals. Several of the issues Thaler flagged for the committee would provide credit unions with additional tools and flexibility to deal with liquidity and capital issues, including:
capital flexibility under the Federal Credit Union (FCU) Act similar to what banks were provided in the CARES Act;
additional investment authorities for federal credit unions to allow them to better manage the influx of deposits and ultimately provide more products and services to members;
relief under the member business lending (MBL) cap;
extending credit unions' loan maturity limits under the FCU Act; and

protecting credit unions with liability protections.
In addition to outlining credit union priorities for additional relief, Thaler also offered support for the committee's efforts to support renters, homeowners, and small business owners by providing:
an additional $25 billion for emergency rental assistance;
$9.961 billion to states, territories, and tribes to help households with mortgage payments and other housing costs; and
$10 billion to the State Small Business Credit Initiative.
Read Thaler's full letter of detailed recommendations here.
Stay tuned to NAFCU Today for updates on additional coronavirus relief efforts and resources for credit unions.
Related Resources
---
Get daily updates.
Subscribe to NAFCU today.