October 25, 2018
NAFCU urges FCC to clarify 'autodialer' by end of year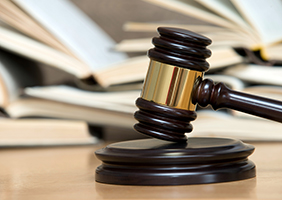 After meeting with the Federal Communications Commission (FCC) earlier this week to discuss credit unions' concerns related to the definition of an automatic telephone dialing system (ATDS), NAFCU's Ann Kossachev urged the agency to issue an order to clarify the definition by the end of 2018.
Kossachev, NAFCU's senior regulatory affairs counsel, was responding to the FCC's request for additional comments on the issue in light of mixed court decisions on the matter:
In March, the U.S. Court of Appeals for the D.C. Circuit

invalidated the FCC's definition of autodialer

and rejected the commission's interpretation of when a caller violates the Telephone Consumer Protection Act (TCPA) by calling a reassigned number. NAFCU filed a motion to intervene in the suit in September 2015 and filed a petition, along with several other trade associations, seeking a new definition of autodialer. 
Similarly, the Second and Third Circuit Courts have adopted a narrower definition of the FCC's order.
However, last month, the U.S. Court of Appeals for the Ninth Circuit expanded the definition of an autodialer, keeping it in line with the definition adopted by the FCC

in its 2015 Declaratory Ruling and Order, which was invalidated by the D.C. Circuit

.
In the letter, Kossachev calls the Ninth Circuit's decision "flawed" and argued that the FCC's order should "clarify that an ATDS is a random or sequential number generator that can either store or produce numbers to be called and then dial those numbers without human intervention."
She asked the FCC to issue a ruling on the association's existing petition as soon as possible, highlighting that the commission "is now in the best position to use its knowledge and expertise to eliminate uncertainty, establish uniformity, and prevent the continued plague of TCPA litigation against legitimate businesses."
NAFCU has called for the FCC to take a narrower approach to defining an ATDS to ensure credit unions can contact members about their accounts without fear of inadvertently violating the law. The association has met directly with FCC Chairman Ajit Pai on the issue, and has also urged lawmakers to raise credit unions' concerns to the FCC during congressional hearings.
Related Resources
---
Get daily updates.
Subscribe to NAFCU today.