October 23, 2018
'Autodialer' focus of NAFCU, FCC meeting today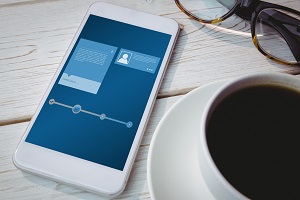 NAFCU's Carrie Hunt and Ann Kossachev will meet today with the Federal Communications Commission (FCC) Consumer and Governmental Affairs Bureau to discuss concerns related to the definition of an automatic telephone dialing system (ATDS) in light of mixed court decisions on the matter.
Hunt is NAFCU's executive vice president of government affairs and general counsel; Kossachev is senior regulatory affairs counsel.
In March, the U.S. Court of Appeals for the D.C. Circuit invalidated the FCC's definition of autodialer and rejected the commission's interpretation of when a caller violates the Telephone Consumer Protection Act (TCPA) by calling a reassigned number. Similarly, the Second and Third Circuit Courts have adopted a narrower definition of the FCC's order. However, last month, the U.S. Court of Appeals for the Ninth Circuit expanded the definition of an autodialer, keeping it in line with the definition adopted by the FCC in its 2015 Declaratory Ruling and Order, which was invalidated by the D.C. Circuit.
NAFCU has called for the FCC to take a narrower approach to defining an ATDS to ensure credit unions can contact members about their accounts without fear of inadvertently violating the law.
NAFCU sent a letter earlier this month to FCC Chairman Ajit Pai, whom NAFCU President and CEO Dan Berger met with in May, asking the commission to clear up confusion surrounding the definition of an ATDS. The association has also urged lawmakers to raise credit unions' concerns on the issue to the FCC during congressional hearings.
A recent NAFCU Compliance Blog provides an update on the conflicting court decisions.
Related Resources
---
Get daily updates.
Subscribe to NAFCU today.