February 27, 2023
This week: NAFCU elevates CU voices in Washington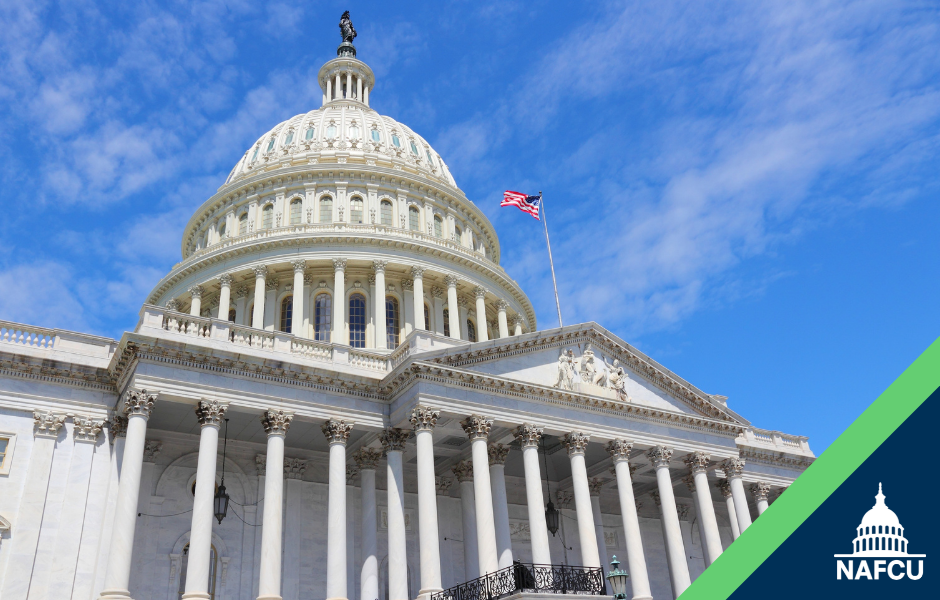 Congress returns to session and NAFCU's award-winning advocacy team has a busy week elevating credit union priorities to lawmakers and regulators as discussions on issues such as interchange, data privacy, and more continue.
Of note, the House is set to consider the Securing and Enabling Commerce Using Remote and Electronic Notarization Act (H.R. 1059) under suspension of the rules today. NAFCU offered its support of the legislation – introduced last week by Rep. Kelly Armstrong, R-N.D. – as it "will modernize long-standing issues with processing legal documents" and the use of Remote Online Notarizations (RON) nationwide "would have an immediate benefit, especially for our service members who are often deployed or traveling."
In addition, there are several hearings NAFCU is monitoring:
The association is also closely monitoring bill introductions and preemptively raising awareness on the negative impact of the Credit Card Competition Act (CCCA). NAFCU President and CEO Dan Berger sent a letter to Congress detailing consequences of the legislation, which would extend debit card interchange routing requirements to credit cards, if enacted. NAFCU's advocacy efforts successfully kept the legislation from being enacted last year. Credit unions are encouraged to use the association's Grassroots Action Center to ask lawmakers to oppose the bill that would hurt consumers and institutions.
Also happening this week:
NAFCU is elevating the ways credit unions help their members reach financial goals during America Saves Week – check out their stories throughout the week on NAFCU's Twitter, Instagram, Facebook, and LinkedIn pages;
tomorrow, the African-American Credit Union Coalition (AACUC) holds its Hall of Fame Induction Ceremony; and
tomorrow, the Community Development Advisory Board meets to discuss changes to the Community Development Financial Institution (CDFI) Fund Certification Application and process.
Stay tuned to NAFCU Today for the latest out of Washington.
Related Resources
---
Get daily updates.
Subscribe to NAFCU today.