February 21, 2023
NAFCU reiterates concerns over CDFI changes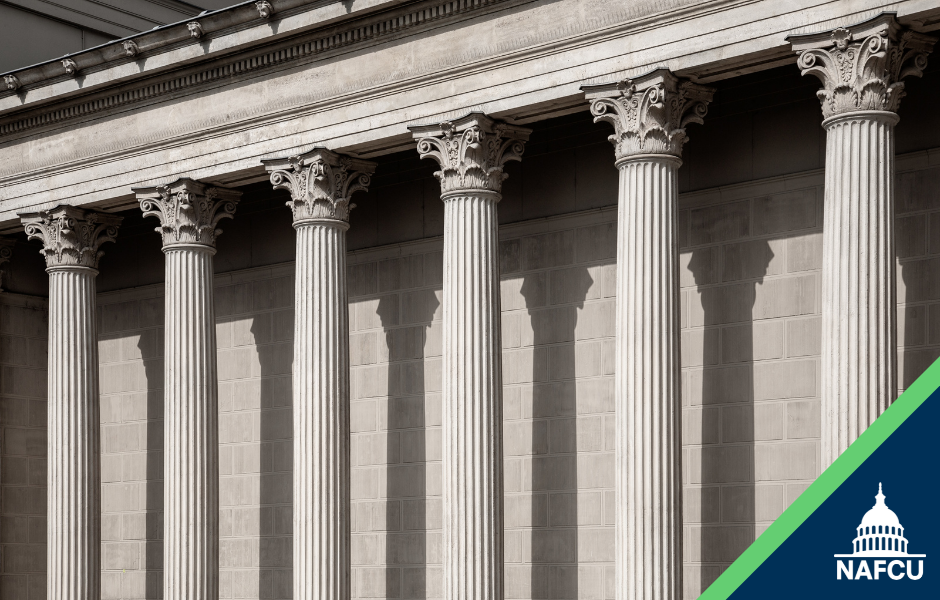 Ahead of the Community Development Advisory Board meeting Feb. 28, NAFCU reiterated concerns about changes to the Community Development Financial Institution (CDFI) Fund Certification Application and Certification process.
NAFCU Senior Regulatory Affairs Counsel Aminah Moore highlighted several concerns from NAFCU member credit unions, and shared the association's previous comments on the proposed changes.
The CDFI Fund announced last month that it was postponing the launch of the new CDFI Certification Application and plans to revise the version released for public comment in November. NAFCU has been heavily engaged throughout this process, requesting more transparency and communication from the fund.
NAFCU also shared its opposition to the proposed changes to the CDFI certification standards and joined with other trades to raise CDFI concerns to lawmakers. Additionally, the association's President and CEO Dan Berger met with Rep. Maxine Waters, D-Calif., to voice concerns that the proposed changes to the application will restrict access to the fund and its resources.
Information on how to access the meeting can be found on the CDFI Fund's release.
Relatedly, the NCUA Board last week issued a proposed rule on field of membership (FOM) and chartering requirements, which includes efforts to streamline application requirements related to underserved areas.
Stay tuned to NAFCU Today for the latest on this topic. 
Related Resources
Add to Calendar 2023-11-30 09:00:00 2023-11-30 09:00:00 Safeguarding Credit Unions with Threat Intelligence Listen On: Key Takeaways: [1:01] What is threat intelligence, and why is it important to CUs? [2:14] What are threat intelligence feeds, and what role do they play in strengthening CUs? [4:41] Leveraging threat feeds and integrating intelligence into tools is crucial. [6:35] Learn what threat CUs should be most concerned about. [7:39] Phishing is ever-evolving, and user awareness is critical. [10:43] Learn how Defense Storm uses feeds to protect its customers. [13:28] Threat intelligence is not as complicated as some think; initiation can be easy through Slack, discussions, and a reporting culture. Web NAFCU digital@nafcu.org America/New_York public
preferred partner
DefenseStorm
Podcast
Consumer Lending
Blog Post
Add to Calendar 2023-11-28 09:00:00 2023-11-28 09:00:00 Growing Creatively & Innovatively in 2024 Listen On: Key Takeaways: [0:58] What can credit unions do to best prepare themselves for 2024? [2:12] Although he sees a glimmer of hope, Jack points out that the liquidity crisis and slow prepayment speeds hamper rapid recovery. [5:22] We discuss how credit unions seek low loan growth through member-centric strategies such as second mortgages and home improvement lending. [7:34] Credit unions are leveraging advancing technology for member-focused engagement. [9:31] How will technology continue to evolve and affect credit unions? [11:43] What role does AI play in innovative growth? [14:14] Credit unions adopt technology for efficiency, enabling staff to focus on personalized member interactions, especially with younger generations. [17:14] Closing thoughts, emphasizing competition against banks and fintech for younger generations. Web NAFCU digital@nafcu.org America/New_York public
Strategy & Growth, Consumer Lending
preferred partner
Allied Solutions
Podcast
---
Get daily updates.
Subscribe to NAFCU today.