Best of NAFCU's 48th Annual Conference and Solutions Expo (Video and Educational Highlights)
Credit union leaders from around the country gathered to network and discuss the most pressing issues impacting the industry during NAFCU's 48th Annual Conference and Solutions Expo in Montreal, Canada. The conference was NAFCU's largest event in nearly a decade.
Here's a quick video of some highlights from this year's conference: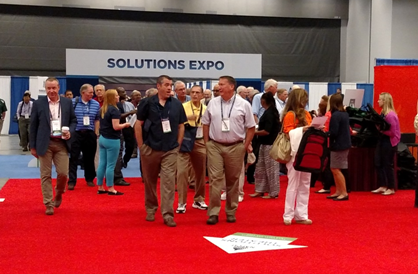 This year's conference included the annual Solutions Expo, spotlighting the latest technologies, applications, and resources available to help improve credit union operations.
Our Preferred Partners exhibited during the conference and shared their thought leadership, innovations, and solutions during educational sessions throughout the conference.
The complete list of sessions and available presentation slides are available on www.nafcu-annual.org. Here's a quick listing of key topics presented during the conference to help your credit union grow, retain members, manage risks, protect members, and improve overall operations:
Thanks again to the 2015 Annual Conference signature sponsor MasterCard, our 5-star preferred partner sponsors Allied Solutions and Vantiv, and all of our partner sponsors, exhibitors, and speakers.
We're looking forward to seeing you all at NAFCU's 49th Annual Conference and Solutions Expo in Nashville (Music City) next year! Get more information, sign-up for updates on the latest conference details, and register by visiting www.nafcu-annual.org.