March 12, 2021
CFPB rescinds 'abusive' policy; NAFCU advocates for clarity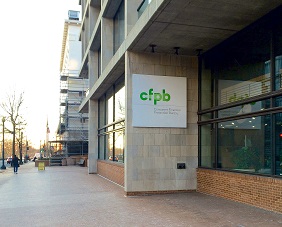 The CFPB Thursday rescinded its policy statement related to the "abusive" prong of the unfair, deceptive, or abusive acts or practices (UDAAP) provision. The statement was issued in January 2020 following calls by NAFCU to clarify the prong and efforts by the bureau to gather feedback on the issue.
"The actions by the CFPB today will create regulatory uncertainty on what is considered to be abusive acts or practices," said NAFCU Executive Vice President of Government Affairs and General Counsel Carrie Hunt. "While the Dodd-Frank Act provides broad definitions of prohibited behaviors under UDAAP, these are not clear rules of the road. Credit unions strongly support consumer protections and consistently work to meet the needs of their members.
"NAFCU will continue to work with the bureau and reiterate its longstanding call for specific examples and defined guidance on prohibited practices so that the CFPB can prevent abusive behaviors, as opposed to just going after the bad actors in the marketplace."
In the rescission release, the bureau indicated it will "exercise its supervisory and enforcement authority consistent with the full scope of its statutory authority under the Dodd-Frank Act" and that the changes are intended "to better protect consumers and the marketplace from abusive acts or practices, and to enforce the law as Congress wrote it."
The bureau said that the 2020 policy statement was "inconsistent" with the bureau's duty to enforce the standard as it "undermined deterrence and was contrary to the CFPB's mission of protecting consumers."
In addition to advocating for clarity on the "abusive" prong, NAFCU in December highlighted UDAAP as an area where the CFPB could further clarify its expectations for credit unions and the specific factual basis for violations.
NAFCU has consistently called for clear regulations from financial institution regulators and cautioned against "regulation by enforcement." Earlier this year, the federal regulators finalized an interagency rule that codifies a statement to clarify the differences between regulations and supervisory guidance.
Rohit Chopra, who is awaiting Senate confirmation to lead the CFPB, stated his intent to ensure there are clear rules of the road during his nomination hearing with the Senate Banking Committee last week. Lawmakers raised UDAAP concerns during that hearing, and Chopra acknowledged the importance of clear guidance on the issue.
Related Resources
Examination & Enforcement
Blog Post
Examination & Enforcement
Blog Post
Examination & Enforcement
Blog Post
Examination & Enforcement Accounts Operations
Blog Post
---
Get daily updates.
Subscribe to NAFCU today.