September 28, 2020
FSOC: GSEs' activities pose potential risk to financial system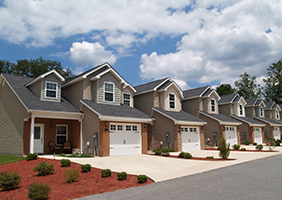 The Financial Stability Oversight Council (FSOC) Friday met to discuss its activity-based review of the secondary mortgage market and acknowledged that the government-sponsored enterprises' (GSEs) activities, if not mitigated, pose a risk to the financial system. The Council warned that should the GSEs fail, access to capital for first-time homebuyers could be significantly reduced.
Federal Housing Finance Agency (FHFA) Director Dr. Mark Calabria serves on FSOC alongside NCUA Chairman Rodney Hood and leaders of other federal and state regulatory bodies. View Calabria's remarks on the Council's findings. 
Calabria previously offered his support for FSOC's review stating that, "As demonstrated by the 2008 financial crisis and again by COVID-19, Fannie Mae and Freddie Mac must be well capitalized in order to support the mortgage market during a stressed environment."
The Council recommended the GSEs adopt capital requirements within the minimum capital levels outlined in the FHFA's proposed rule, which would require the GSEs to maintain the following risk-based capital levels:
total capital not less than 8 percent of risk-weighted assets, determined as further described in the rule;

adjusted total capital not less than 8 percent of risk-weighted assets;

tier 1 capital not less than 6 percent of risk-weighted assets; and

common equity tier 1 (CET1) capital not less than 4.5 percent of risk-weighted assets.
The rule also stipulates that Fannie Mae and Freddie Mac must cumulatively hold over $240 billion in capital, which would reduce their leverage from its current 250-to-1 to 25-to-1. Following the release of housing finance reform plans last year, the FHFA and Treasury Department reached an agreement to allow the GSEs to start rebuilding capital.
NAFCU has previously shared concerns about the potential harms credit unions could face due to the proposed rule and urged the agency to "adopt a realistic capital framework" for the GSEs. The association has also participated in the FHFA's recent listening sessions on the proposal. NAFCU warned that the high capital requirements could lead to increased guarantee fees for credit unions.
Additionally, FSOC's indicated that if the FHFA fail to mitigate risks, FSOC may make additional actions, which could potentially include designating the GSEs as Systemically Important Financial Institutions (SIFIs). 
NAFCU continues to urge the FHFA to work with Congress on this issue. While the association is supportive of efforts to protect taxpayers and ensure long-term success for the GSEs, NAFCU has called on Congress to codify certain safeguards before removing the GSEs from conservatorship.
NAFCU has led housing finance reform efforts to ensure credit unions' unfettered access to the secondary mortgage market. In addition, the association has testified before Congress on the issue and works closely with Calabria on housing finance-related issues.
Related Resources
---
Get daily updates.
Subscribe to NAFCU today.