May 20, 2021
NAFCU engaged as NCUA Board meets, FASB hosts CECL roundtable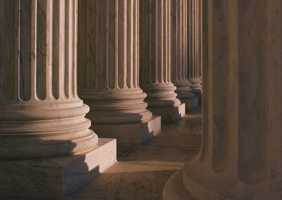 Today, the NCUA Board is set to issue a final rule on derivatives and will receive its quarterly briefing on the National Credit Union Share Insurance Fund (NCUSIF). Also on the agenda, the board will issue a request for comment regarding the NCUSIF's normal operating level (NOL) policy. In addition, the Financial Accounting Standards Board (FASB) today is hosting a roundtable on the current expected credit loss (CECL) standard. 
NCUA Board meeting
During this year's first quarterly report on the NCUSIF, Chairman Todd Harper said the fund is the agency's top priority for 2021 as it works to ensure it can withstand fallout from the COVID-19 recession, and again indicated that a premium may be assessed this year. The association has advised the agency against a premium assessment in 2021 – as credit unions have seen significant share growth and are working to overcome challenges posed amid the pandemic – and advocated instead for additional investment authorities.
In addition, NAFCU continues to urge the board to return the normal operating level (NOL) to its historic level of 1.3 percent and will voice concerns and offer comments in response to the agency's request.
On derivatives, the association has offered support for the proposed rule – first issued during the board's October meeting – and broke down how the rule as proposed, will impact credit unions and provide for an easier process for federal credit unions that engage in these types of investments in a Regulatory Alert sent to members.
The meeting, scheduled to begin at 10 a.m. Eastern, will be available via livestream on the agency's website.
FASB roundtable
As the CECL standard is set to take effect for credit unions in 2023, NAFCU continues to urge FASB to grant credit unions an exemption given their unique structure and potential impacts on capital and net worth classifications. During the roundtable, FASB will gather additional feedback on CECL implementation, including technical issues related to purchased financial assets with credit deterioration (PCD) and troubled debt restructurings.
CECL was included as a priority issue for the NCUA to address in a letter sent this week by NAFCU President and CEO Dan Berger. The agency has proposed a three-year phase in of the day-one adverse impacts of CECL on federally-insured credit unions' net worth ratios, though NAFCU has advocated for a longer phase-in option and additional examination flexibility. In its 2021 supervisory priorities, the NCUA announced that examiners "will not be assessing credit unions' efforts to transition to the CECL standard until further notice" amid the coronavirus pandemic and temporary delay of the standards implementation.
In addition, lawmakers and others have cited concerns about the standard's implementation hindering recovery efforts. The Treasury Department has also said more study on CECL's impact on regulatory capital and financial institutions' lending practices is needed.
The discussion is set to begin at 9 a.m. Eastern and will be livestreamed on FASB's website. The association will monitor both events and provide credit unions with updates via NAFCU Today.
Related Resources
Frequently Asked Questions
---
Get daily updates.
Subscribe to NAFCU today.