November 20, 2018
NAFCU to meet with BCFP, Fed, HUD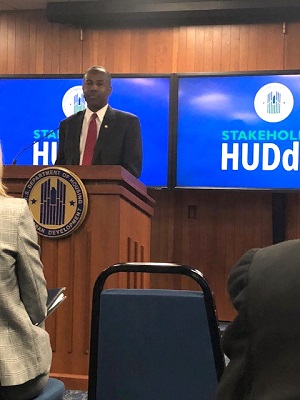 NAFCU's award-winning advocacy team is working hard to advance credit union priorities in Washington. Next week, the association has meetings scheduled with Bureau of Consumer Financial Protection Acting Director Mick Mulvaney, Federal Reserve Vice Chairman of Supervision Randal Quarles and Department of Housing and Urban Development (HUD) Secretary Ben Carson.
Bureau of Consumer Financial Protection
Monday, NAFCU's Board of Directors, President and CEO Dan Berger, Executive Vice President of Government Affairs Carrie Hunt and Regulatory Affairs Counsel Kaley Schafer will meet with Mulvaney to discuss the bureau's 2019 priorities and what relief credit unions would like to see.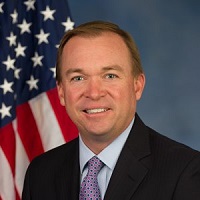 The bureau's rulemaking agenda indicates several rulemakings next year covering payday lending, the Home Mortgage Disclosure Act (HMDA), debt collection and the TILA/RESPA integrated disclosure (TRID) rule. NAFCU also recently met with the bureau to discuss qualified mortgages – a rule Mulvaney has indicated the bureau would review to reduce regulatory burden – and has previously outlined credit union issues the bureau should address.
NAFCU is also monitoring the nomination of Kathy Kraninger to lead the bureau; the Senate is expected to vote on her nomination next week.
Federal Reserve
NAFCU's Board of Directors and several staff members, including Berger, Hunt and Chief Economist and Vice President of Research Curt Long, will meet with Quarles at the Federal Reserve Tuesday. The meeting coincides with the release of NAFCU's annual Report on Credit Unions and will be an opportunity to further discuss industry priorities and credit unions' use of Fed services to meet members' needs.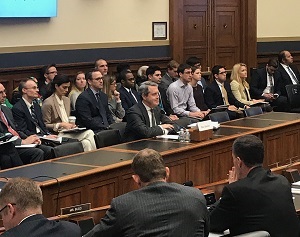 Quarles last week delivered the regulator's semiannual report to Congress and discussed a number of credit union issues with lawmakers, including the Financial Accounting Standard Board's (FASB) current expected credit loss (CECL) standard, Bank Secrecy Act (BSA) relief and tailoring regulations.
Department of Housing and Urban Development
Wednesday, Berger, Hunt and NAFCU Senior Regulatory Affairs Counsel Ann Kossachev will travel to HUD's headquarters to meet with Carson to discuss the department's priorities and housing finance reform efforts.
NAFCU recently went to HUD's headquarters to hear from Carson and Federal Housing Administration (FHA) Commissioner Brian Montgomery. Montgomery has also indicated that the FHA could finalize its rule to relax restrictions for agency-backed condominium loans yet this year during a Women in Housing and Finance lunch, attended by NAFCU.
NAFCU met with Carson last year to discuss affordable housing, credit unions' priorities for housing finance reform and the importance of credit unions' access to the secondary mortgage market through government-sponsored enterprises to provide high-quality loan services to American families. The association continues to work with Congress, the administration and other government entities to ensure credit unions have unfettered access to the secondary mortgage market in any housing reform efforts.
Related Resources
---
Get daily updates.
Subscribe to NAFCU today.