January 11, 2021
NAFCU watching issues related to CU capital, liquidity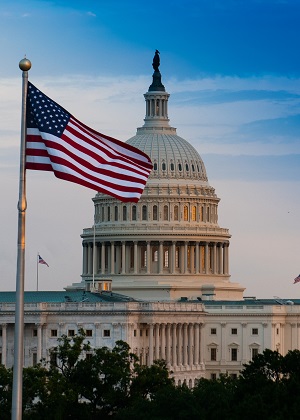 With chances of another stimulus package and economic impact payments (EIPs) to consumers increasing due to the results of the Georgia runoff elections, NAFCU is watching movement on legislation that could impact credit unions. Of note, the association is closely monitoring discussions related to rising concerns surrounding the impact economic relief efforts could have on credit union share growth.
In light of this, NAFCU has voiced its concerns to the NCUA and previously urged the agency for additional capital flexibility for credit unions to manage unexpected share growth, including more specialized and flexible parameters for meeting certain supervisory requirements and regulatory asset thresholds. In a previous post on the NAFCU Compliance Blog, Senior Counsel for Research and Policy Andrew Morris broke down a recent interim final rule issued by banking regulators seeking to mitigate the costs to banks of crossing asset-based regulatory thresholds.
The association has also consistently called for lawmakers to provide capital flexibility to credit unions on par with what community banks received in the CARES Act, which allowed banking regulators to temporarily lower the Community Bank Leverage Ratio (CBLR) from 9 percent to 8 percent.
A recent NAFCU Compliance Blog post also highlighted several items for credit unions to keep in mind as they work to process another round of EIPs.
Additionally, in an email to member credit unions last week, NAFCU Vice President of Legislative Affairs Brad Thaler provided an update on the 117th Congress.
In the message, Thaler noted that while Democrats are poised to take control of a 50-50 split Senate when Vice President-elect Kamala Harris is sworn in on Jan. 20, details on how the Senate will organize have not been announced.
"Regardless of the details, the practical impact of a 50-50 Senate is that Democrats will control the agenda as the majority party and chair Senate committees," wrote Thaler. "This will allow them to consider President Biden's agenda and House-passed legislation." 
Thaler also highlighted that lawmakers with whom NAFCU has long-standing and strong relationships with, Senators Sherrod Brown, D-Ohio., and Ron Wyden, D-Ore., will chair the Senate Banking Committee and Senate Finance Committee, respectively.
As a bipartisan organization, NAFCU works closely with members on both sides of the aisle. The association will continue to build its strong relationships on Capitol Hill to advance credit union priorities and achieve a legislative and regulatory environment in which the industry can thrive.
Credit unions are encouraged to join NAFCU in its advocacy by using the association's Grassroots Action Center to build relationships with lawmakers from their home districts and states, and advocate on behalf of the industry. 
Stay up to date with NAFCU and the credit union industry by subscribing to NAFCU Today and engaging with the association on social media via Facebook, Twitter, LinkedIn, and Instagram.
Related Resources
NCUA , Examination & Enforcement
Blog Post
Add to Calendar 2021-09-16 14:00:00 2021-09-16 14:00:00 Home Improvement Lending: Tools for Helping Your Members About The Interview The pandemic has impacted almost every facet of the lending space, but home improvement loans in particular have seen a major uptick. We're talking with Paul Borghi, Vice President of Point-of-Sale Lending at LendKey, about the competition among lenders, important trends in the market, the prime borrowers you want to serve, and the best tools to be the go-to for your members. Watch the Webinar On-Demand Web NAFCU digital@nafcu.org America/New_York public
preferred partner
LendKey
Webinar
Strategy, Marketing, Growth & Retention, Customer Engagement, Consumer Lending
preferred partner
Upstart
Blog Post
---
Get daily updates.
Subscribe to NAFCU today.