April 01, 2020
NCUA efforts, small biz lending, other coronavirus issues addressed in member call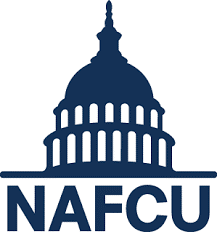 During NAFCU's Q1 Member Call-In yesterday, NCUA Chairman Rodney Hood joined NAFCU President and CEO Dan Berger and other senior staff to provide credit unions with an update on the agency's efforts to support credit unions and their 120 million members throughout the coronavirus pandemic while ensuring safety and soundness of the industry.
For members who were unable to join the call, instructions to access a recording of the call are available here. The recording will be available for 30 days.
Hood stressed that the NCUA is "open for business" and is talking with credit unions daily to see what assistance, guidance, and flexibility is needed to serve members in need. Hood reviewed recent letters and guidance the agency has published, including:
Credit unions can access all the agency's coronavirus-related updates here.
Hood also said the NCUA will not be introducing any new rules that would add burdens to credit unions now or during the recovery of the pandemic and reiterated that examiners will work with credit unions that are focused on dealing with the current situation. Credit unions can contact the agency directly with coronavirus-related concerns via email at covid19questions@ncua.gov.
Following Hood's remarks, leaders of NAFCU's Government Affairs Team reviewed congressional and regulatory efforts to address coronavirus concerns.
NAFCU Executive Vice President of Government Affairs and General Counsel gave an update on areas the association is continuing to seek relief for credit unions, including capital relief, forbearance for regulatory compliance, and more. In addition, the Treasury Department and Small Business Administration Tuesday afternoon released information related to the paycheck protection program; Hunt and others discussed what this means for credit unions and members during the call.
NAFCU Vice President of Legislative Affairs Brad Thaler reiterated NAFCU's work to prevent any efforts that will harm credit unions from being included in future relief packages, including those related to interchange and broad mortgage forbearance, and said the association continues to work to obtain member business lending relief, an exemption from the current expected credit loss standard, and capital relief.
NAFCU Director of Regulatory Affairs Ann Kossachev shared the association's continued conversations with the NCUA and CFPB for more relief and noted some wins, including for real estate appraisals, Home Mortgage Disclosure Act reporting, and flexibility with exams.
NAFCU Vice President of Regulatory Compliance Brandy Bruyere addressed several frequently asked questions from credit unions related to providing loan relief to members, and reminded credit unions of today's compliance deadline for paid leave requirements included in the Phase 2 relief package and compliance considerations for credit unions under fair lending laws and overdraft program disclosures.
NAFCU Chief Economist and Vice President of Research Curt Long noted the current – and future – economic uncertainty as the pandemic continues. He also discussed some of the relief provided under Regulation D.
NAFCU is committed to supporting credit unions as the industry addresses the coronavirus pandemic – both operationally and for members. The association has a coronavirus resource page that is updated daily with new developments, and has specific resources on regulator actions, Phase 2 and Phase 3 packages, compliance FAQs, the economic impact and more.
Credit unions are encouraged to contact NAFCU's Compliance Team with any questions, and the association's Legislative Affairs Team to share what additional relief Congress should consider in future packages.
Stay tuned to NAFCU Today for the latest developments.
Related Resources
---
Get daily updates.
Subscribe to NAFCU today.