Your NAFCU Weekend Reading Pile
Compiled by Anthony Demangone, Powered by NAFCU
I'm sure some of you do not know who Tim Wakefield is. Well, let me tell you.
Tim is a former Major League Baseball player. Specifically, he was a pitcher.  But it didn't start out that way.
He was drafted by the Pirates as a first baseman. But his hitting never panned out, and it became clear that he would never make the majors as a position player. Well, he was able to throw a knuckleball. So a coach convinced the Pirates to let Wakefield work on that pitch as a possible way to stay in the organization.
It worked. He made it to the majors and was the 1992 National League Rookie Pitcher of the Year. Ultimately, he made it to the Red Sox, where he played until the age of 45, having played in the majors for 19 years.
You know the moral of the story.
Now on to this week's reading pile.
 

Some data on the "true rate" of unemployment. (Lisep.com) National, State and metro data.
How to make virtual meetings more engaging. (People Development Magazine)
Virgin Atlantic drops rule banning cabin grew showing tattoos. (BI)
BOA boosts minimum hourly wage to $22. (CFODive)
The life of a used car – where do they ultimately end up? (Wired)
A possible view of the metaverse. (FastCo)
When is the last time you listened to your own VM greeting? Does it convey the right image?
How change happens. (Godin)
FI marketers are moving into TikTok. (FB)
An update on supply chain issues. (Morningstar)
103 bits of advice. (KK) I love these lists.
Upcoming NAFCU events:
About the Author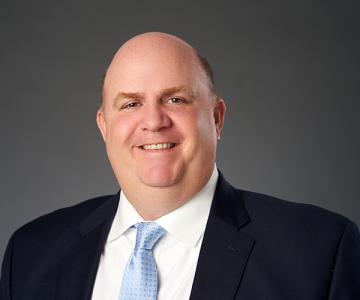 Anthony Demangone, NCCO is Executive Vice President and Chief Operating Officer at NAFCU, where he oversees day-to-day operations and manages the association's education, marketing, membership, human resources, building facilities, finance and information technology functions. He also authors NAFCU's executive blog, Musings from the CU Suite and co-authored "Managing and Leading Well," a book for credit union leaders, with NAFCU President and CEO Dan Berger.
Read full bio