March 13, 2020
FOM: ABA petitions SCOTUS in lawsuit against NCUA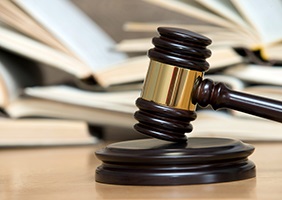 Following the U.S. Court of Appeals for the D.C. Circuit's decision in December to not rehear en banc the American Bankers Association's (ABA) lawsuit challenging the NCUA's 2016 field of membership (FOM) rule, ABA has petitioned the U.S. Supreme Court to take up the case.
"Banks' continued opposition to modernizing credit unions' field of membership rules is an indication of their hostility toward credit union growth and competition," said NAFCU President and CEO Dan Berger following the petition's filing in a joint statement with CUNA and CUNA Mutual Group. "Credit unions have a strong history of stepping up for their members, especially in underserved communities, and NAFCU will continue to support the NCUA's modernized field of membership rules that allow credit unions to better serve their communities."
In March 2018, the D.C. District Court declared two provisions of the rule to exceed the NCUA's statutory authority, automatically qualifying a combined statistical area of fewer than 2.5 million people as a local community and increasing the population limit for rural districts to 1 million people.
NCUA appealed that decision and the D.C. Circuit Court of Appeals' three-judge panel decision in August was largely in favor of the NCUA on key issues in the lawsuit. NAFCU, CUNA and CUNA Mutual Group jointly filed an amicus brief in support of the NCUA's appeal, arguing that "this lawsuit is a clear and transparent attempt by bank lobbyists to hamstring credit unions' ability to help more American consumers."
After the appeals court's decision, NCUA Chairman Rodney Hood indicated the agency will phase-in the rule's implementation and the NCUA in October proposed a rule to address concerns related to eliminating the urban-core requirements for local communities based on core based statistical areas. NAFCU offered its support for the proposal and also met with the NCUA to discuss these efforts. The NCUA continues to work to address these concerns.
NAFCU will continue to defend the credit union industry against banker attacks of any kind and urges the NCUA to continue efforts to modernize FOM rules.
Related Resources
---
Get daily updates.
Subscribe to NAFCU today.