September 23, 2020
New report calls for greater law enforcement access to BSA reports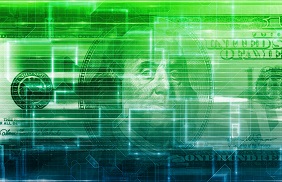 The Government Accountability Office (GAO) Tuesday released a new report reviewing law enforcement agencies' use of Bank Secrecy Act (BSA) reports and the cost of BSA compliance for financial institutions. NAFCU is an ardent advocate for BSA/anti-money laundering (AML) modernization, and has previously shared with the Financial Crimes Enforcement Network (FinCEN) ways to improve information sharing between financial institutions and law enforcement.
The GAO last year released two reports related to BSA/AML: One including recommendations for regulators, and another one focused on FinCEN's BSA data collection.
While the newly released report found that FinCEN has granted the majority of federal and state law enforcement agencies – and some local agencies – direct access to its BSA database, those that don't have direct access may have limited knowledge of the reports or face hurdles to accessing them.
The GAO recommended FinCEN develop policies and procedures to promote greater access to BSA reports, including by establishing outreach strategies and educational and training materials.
In addition, the report found smaller financial institutions experience higher BSA compliance costs proportionately compared to noninterest expenses than larger banks. The costliest compliance area is the customer due diligence rule, which requires credit unions and other financial institutions to verify the beneficial owner(s) of legal entity accounts, subject to certain exceptions.
Before the customer due diligence rule took effect, NAFCU met with FinCEN to share how it could impact credit unions' regulatory environment. NAFCU also met with the GAO as it worked on the BSA/AML report.
NAFCU continues to call on Congress to enact BSA/AML relief, and BSA enforcement – specifically related to the customer due diligence rule – was included on the NCUA's 2020 supervisory priorities. FinCEN is currently pursuing ways to strengthen AML programs and, amid the coronavirus pandemic, has updated its BSA enforcement strategy.
Related Resources
---
Get daily updates.
Subscribe to NAFCU today.